Pamela Rajkowski, OD
Dr. Pamela Rajkowski is a graduate of F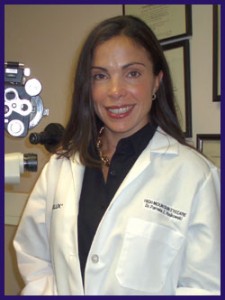 airfield University and the State University of New York, College of Optometry. She is an optometric physician board certified in the treatment and management of ocular disease. Her training includes internships at the Baltimore Veterans Hospital, Baltimore, MD and Newington Veterans Hospital, Newington, CT.
Dr. Rajkowski has been in private practice since 1994 in Connecticut and New Jersey.
She is married with three children. Her hobbies include Yoga, crafts and spending time with her young children.
License number: OA 5358 TO 00698